Market Leading Design
LINIT U-Profile Glazing
• External Facades
• Internal Screens
• Bespoke Design
• Commercial & Residential
Complete Confidence
LINIT U-Profile Glazing
Typical lead times 6-8 weeks from IFC status
Welcome to J&C Architectural
Incorporated in November 2008 J&C Architectural Ltd are a specialist installer of the LINIT U-Profile glazing system.
Throughout the entire construction process be it planning, budgeting, technical specification, value engineering or design and installation we are here to help.  Our founding years, through the worst recession in recent history, moulded the way in which J&C operate as a business, and further engrained the need to be cooperative and solution-based thinkers.
Market Leading
Linit U-Profile Glazing
LINIT U-Profile is a structural glazing system comprising of interlocking glass channels that allow the glass to span large distances without interruption.
The U-Profile channels can be in excess of 7m in height, in a variety of widths, tempered or annealed and in standard cast or Lamberts Ultra Low Iron glass. Choose from 8 surface textures, sandblasting and a multiplicity of enamel colours to customise any project!
glass height in excess of 7m
The U-Profile channel shape of Linit allows the glass to span incredible distances without interruption.  This creates seamless and expansive glass facades that allow light to pour into any building.
With the ability to select each and every Linit U -Profile channel width, joint size, glass height and with options for precision laser rake cut glass at the factory and curved installations this truly bespoke structural glass façade solution can be tailored to meet almost any building shape.
By faceting the individual glass channels into specially curved frames Linit U-Profile glass can be used to create flowing curved facades to fit your design.  With different glass profile widths ask how Linit could suit your next project!
Toughened + Heat Soak tested and Laminated Linit U-Profile glass options are available for locations requiring the use of safety glass.  These glass type meet the criteria of BS626 and are impact tested to BSEN12600.
(*Wired U-Profile Glass is not a safety glass)
Produced by Lamberts Gmbh in the worlds first oxygen fired glass moulding oven Linit U-Profile glass is an environmentally friendly option for your next project. Linit Glass is 100% recyclable when it is discarded in the future for whatever reason.  When recycled no harmful side-effects occur from the melting process.
The tall and clean U-Profile glass channels can be used cleverly with lighting to bring any building to life, day or night!  The use of the Linit Ultra Low Iron Glass can really make your project stand out.
Complete Confidence
Linit U-Profile Glazing
The Linit U-Profile glass is produced cradle to gate in Wunsiedel Germany by Glassfabrik Lambert Gmbh.  This complete control over the production and processing of the glass (Toughening, enamelling etc.) gives confidence to our clients with lead in times for material to site for a smooth installation.

(*Typical lead 6-8 weeks from IFC status)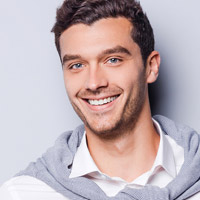 Pleasure to work with, from Tender to completion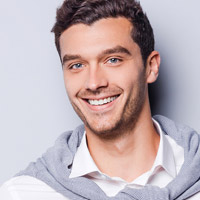 J&C conducted themselves with a professional and pleasant manner. Workmanship and quality was clearly at the top of the agenda. The success of the project and relationship with J&C ensured we delivered what the client brief stated